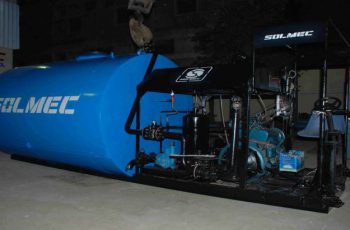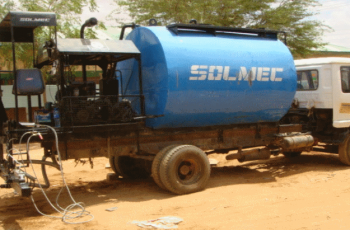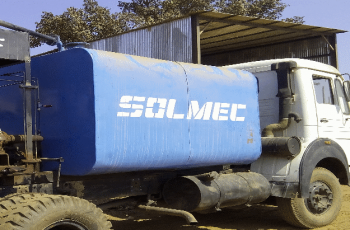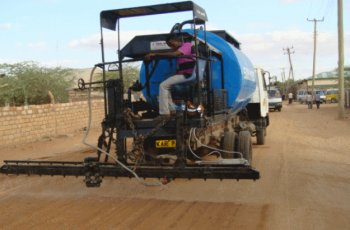 BITUMEN SPRAYER
CAPACITY:
4 -12 T
SUMMARISE:
Bitumen Sprayer or Bitumen Pressure Distributor is essential machinery for road building. Bitumen Sprayer allows uniform spraying of bitumen. These sprayers are available in capacities of 4 T, 6 T, 8 T, 10 T and 12 Tons.
Fully insulated tank
Air Cooled Engine
Designed to suit standard truck chassis
Safe and easy of operation
Unique pressure cleaning system
Bitumen tank cladded with GI sheet
Description
Solmec Earthmovers Bitumen Sprayers are designed with precision. The quality we give is unparalleled. All the parts are use highly durable and suited for tough Indian conditions. Operating and maintenance is easy and does not require skilled labour. All the safety points are very well considered while making this Sprayer. However tough and accurate your spraying job may be, this sprayer will surely deliver.
Bitumen pressure distributor is also known as Bitumen Sprayers. It is machinery for uniform spraying of bitumen on the road surface. Solmec Earthmovers is design for uniform spraying of bitumen before the laying of hot mix asphalt, batch mix plant, drum mix plant. This allows the laid asphalt to stick to the surface. It is one of the important construction equipment for road construction. We at Solmec Earthmovers Pvt. Ltd. is design to perform in rough conditions. It is tried and tested equipment for rough Indian conditions. Designed with precision, this equipment is bound to perform in tough situations.